Permaculture is weird to explain. Its a concept of the 1970s, there was this guy Bill Mollison and people are still implementing it today – even after reading the literature only that much made sense to me. People who asked me to explain the word to them must have been disappointed and astonished by how little I myself know, proudly proclaiming to be going to India soon to "do" permaculture.
The last couple of days helped to fix this problem. AES does work as a permaculture organisation, but they are implementing this concept in an educational context with socially marginalized people. Since this is taking permaculture a step further, it is hard to still see the roots, the groundwork involved and the things they have in common with other permaculturalists around the world. The last two days though, we were visiting a holiday resort in the hills between Mumbai and Puna who actually specialized in paragliding, but asked AES to help them design their huge garden and farm to become self-sufficient and ecologically sustainable.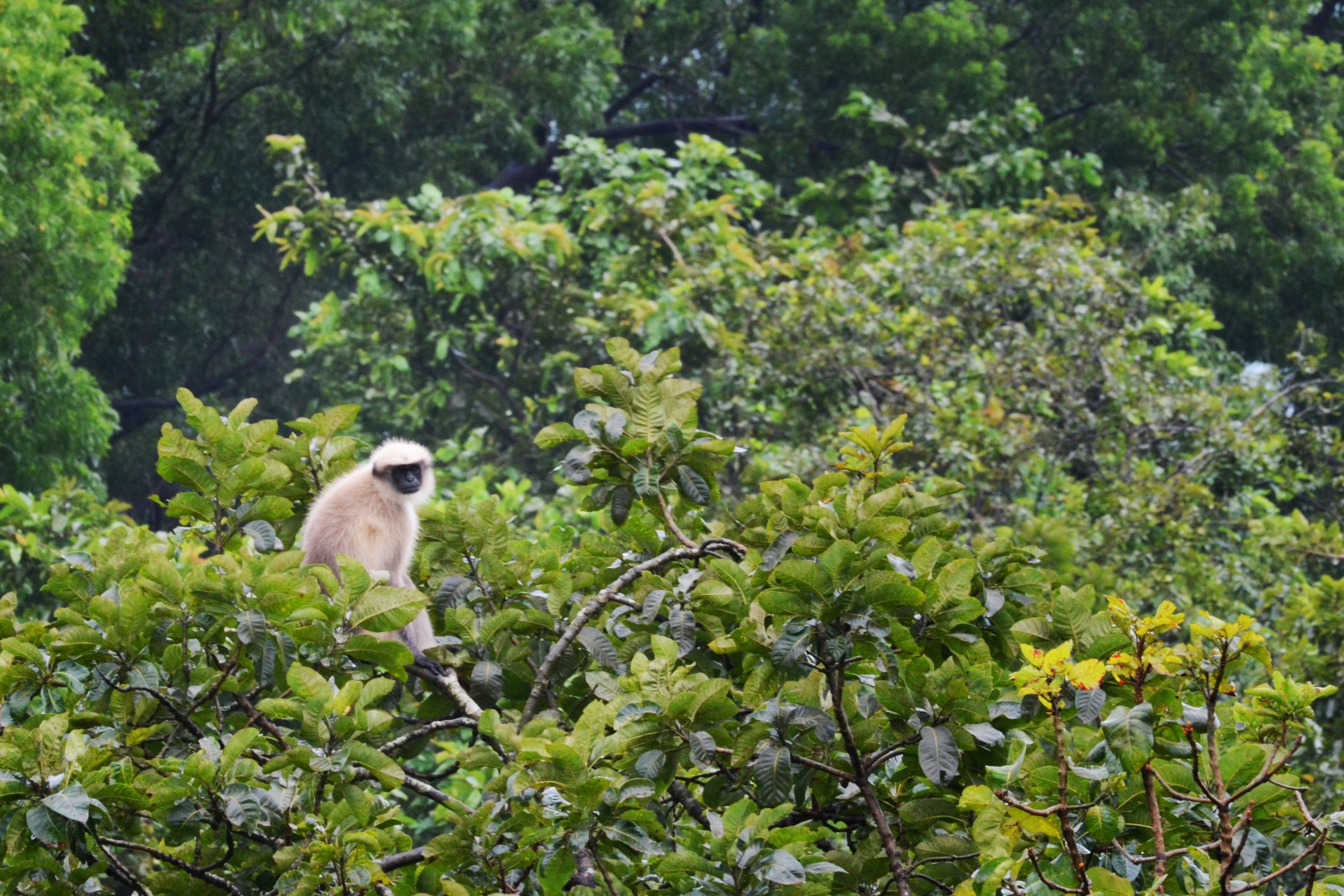 The important term here seemed to be "design". During our stay we walked the whole property while mapping the land and talking about what to plant where, how and why. No wonder the whole process felt so much like landscape architecture, however there were some distinctive features to the way AES worked that space: Instead of looking into the most efficient short- and mid-term usage of the land, they took a long-term approach and focussed on how to integrate human needs in a mostly naturally structured landscape. A phrase that really stuck to my mind was "let the land guide you" or "the place will show you what to do". I imagine this perspective to maybe be the key difference between conventional and profit-oriented landscape design. And although it sounds a little like a esoteric statement, it might just merely be the idea of letting the land and its needs come first, before looking into the ways humans can profit from it.
Another thing happened during the process of following AES doing their work at this site: For the first time, Sukriti and Chandan had to directly implement their know-how on permaculture and thus reveal themselves as the experts that they are. I was completely overwhelmed by the detailed knowledge of plant species, garden design and agriculture that they used to present their thoughts and sketches, and standing by their side, with nothing but my camera to use, I felt like a little child on a school field trip. Or like a dumb tourist listening to a city guide. What am I studying again?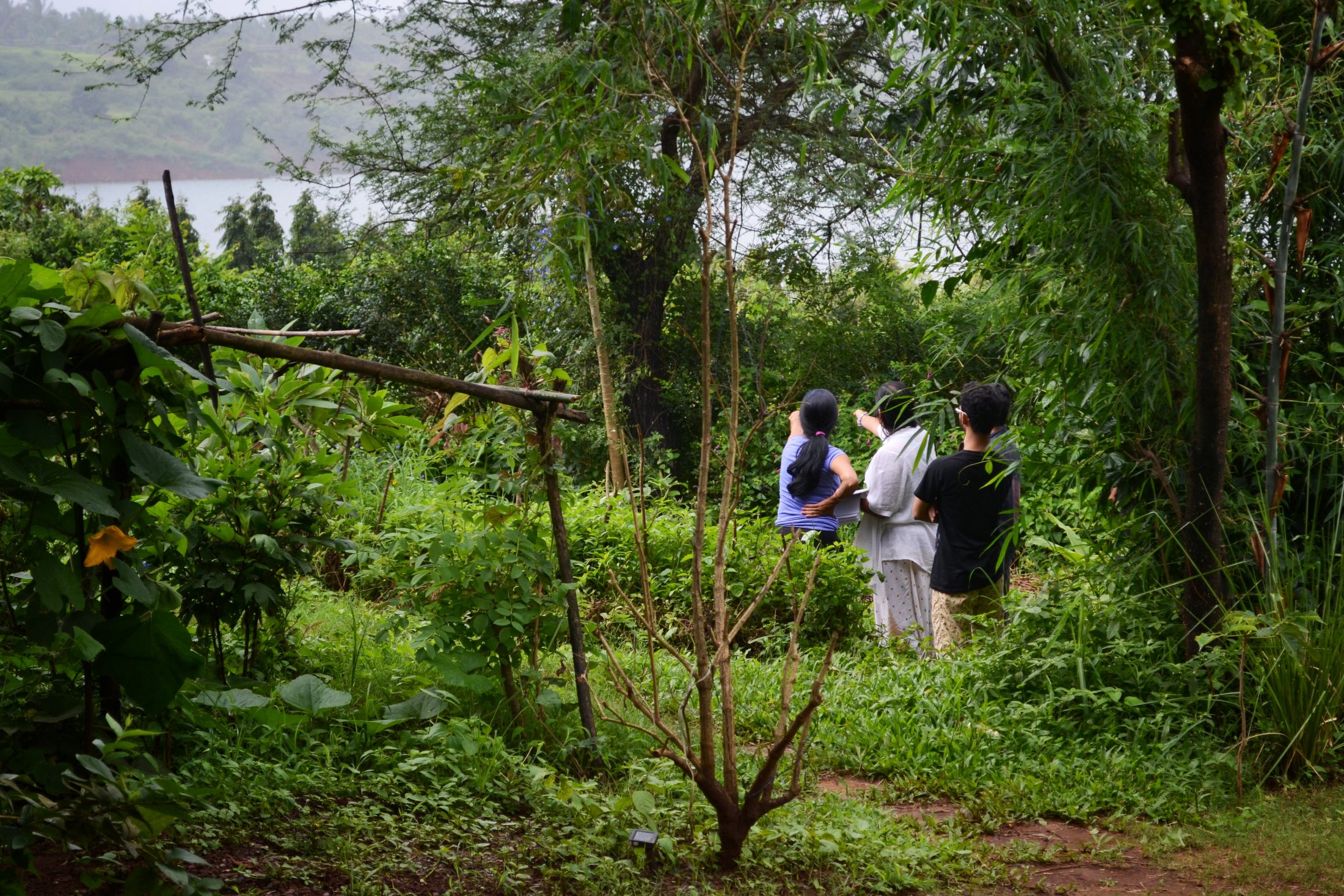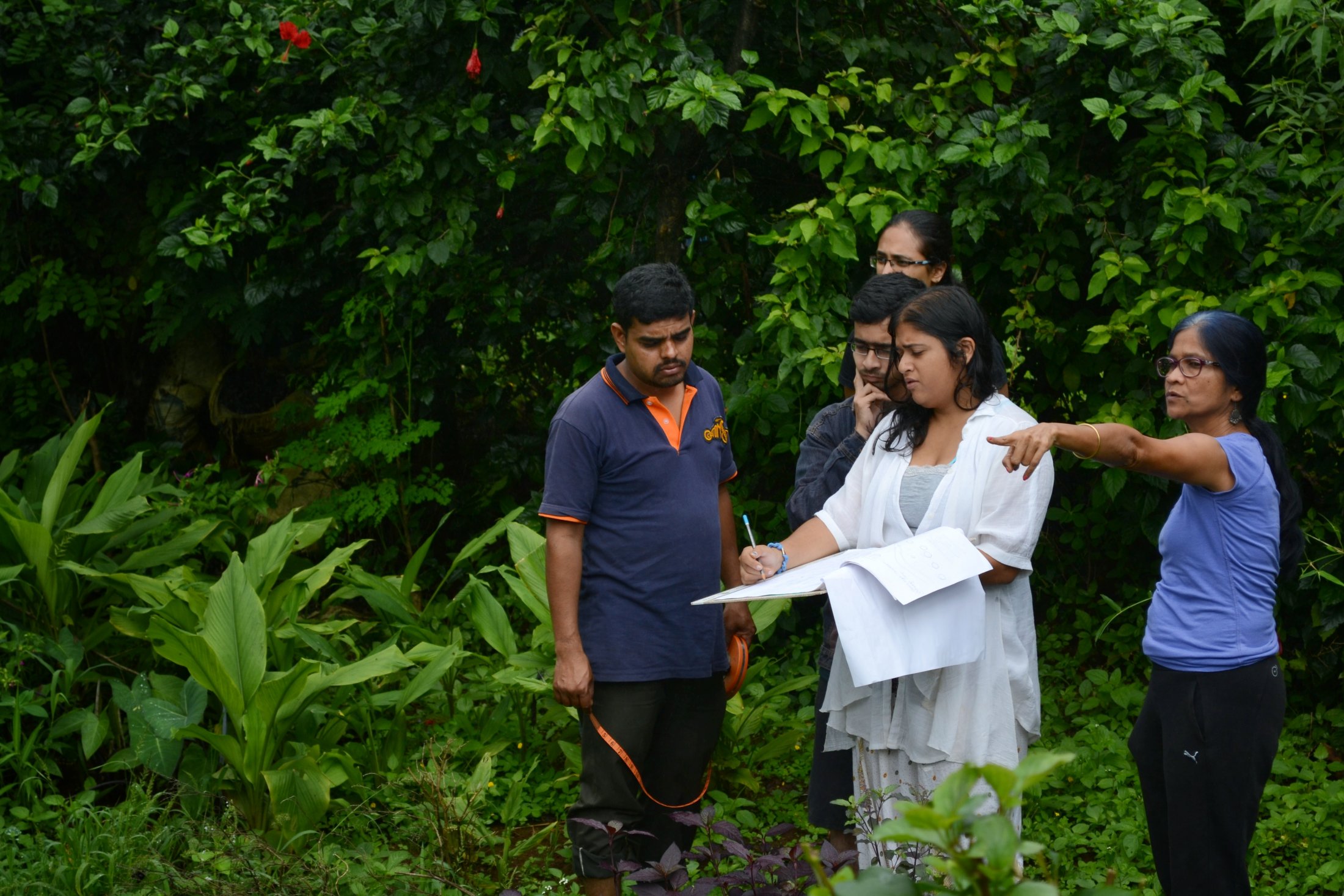 If there's anything I learned from this trip, it's that there is still so much to figure out for me, before really being able to get a "native" insight on how the permaculture world ticks in India. Right now, all the things I read about permaculture have come to life and I am trying to find out how I feel about that. But I am pretty sure already that this is going to be a mind-opening experience and orientation for what I want and can do in life. And that's everything I asked for.